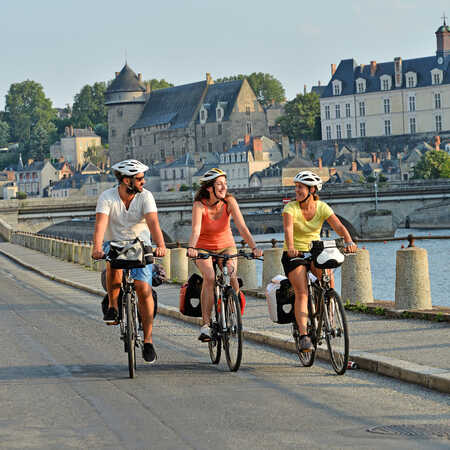 © J. Damase - Mayenne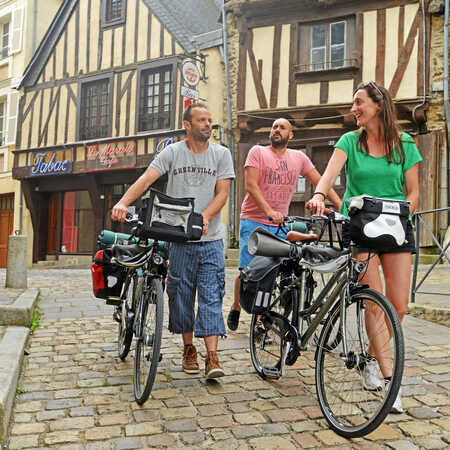 Balade à vélo entre amis à Laval © J. Damase - Mayenne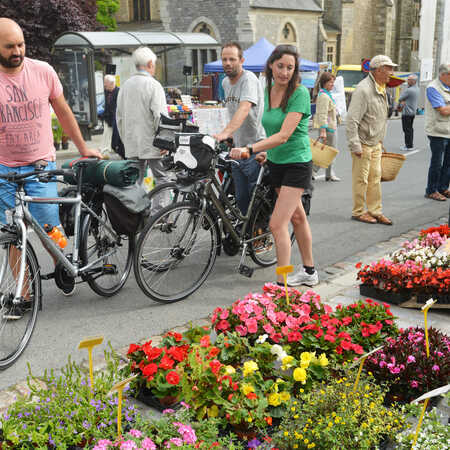 Découverte des fleuristes de Laval à vélo © J. Damase - Mayenne
south
Laval: the Mayenne capital between Normandy and Anjou
The town of Laval was built beside the Mayenne River and became capital of the French department of Mayenne. Its origins go back c.1,000 years.
Laval's majestic château with its circular keep stands out on its rocky outcrop, often reflected in the Mayenne's waters.
The Château de Laval, an imposing building whose origins go back to the 11th century, today houses the Musée d'Art Naïf, with one of the finest collections of this type of art in Europe. This museum helps pay posthumous homage to a famous native of Laval, the famed 19th-century Art Naïf artist, Le Douanier Rousseau.
You can admire the château and its keep as you walk along the Mayenne's quays or as you wander along the medieval streets leading to the 13th and 15th century fortifications. 
From the heart of town, you can board the Vallis Guidonis, a tourist boat for the town of Laval which offers a whole choice of river cruises to appreciate the town and the Mayenne Valley from the water.
favorite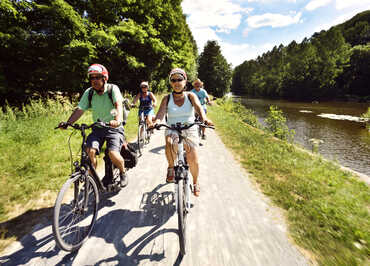 favorite