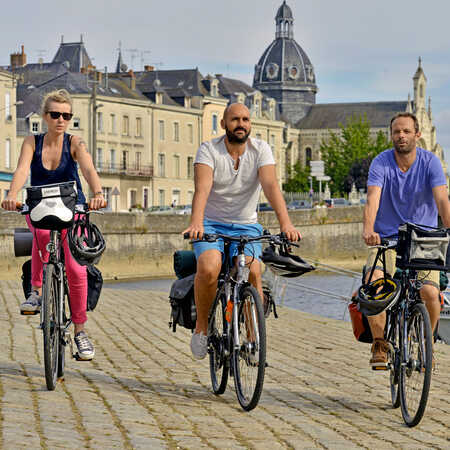 Château Gonthier à vélo © J. Damase - Mayenne
south
Château-Gontier
This town has been restoring and embellishing its heritage, which goes back in part as far as 1,000 years ago, and which you can discover by wandering around its winding lanes.
Château-Gontier and its immediate surrounds feature in the guidebook of Les Plus Beaux Détours de France, a select association of just 100 remarkable medium-sized French towns that can boast an exceptional heritage, a high quality of life and tourist amenities that remain open year-round.
The Mayenne River is the backbone of the town, giving it its structure and elegance.
Among heritage sights to discover, don't miss the  Ursuline Convent, a model of classical artchitecture from the 17th century. In summer, you can even enjoy theatrical tours.
As to the Chapelle du Genêteil, dating back to the 12th century, today it's been transformed into a contemporary art centre, showing sculptures, engravings, paintings and more.
favorite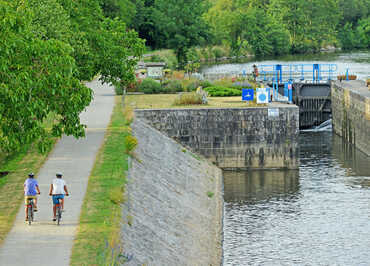 favorite