Sailing trip on a catamaran to Fort Boyard - Kapalouest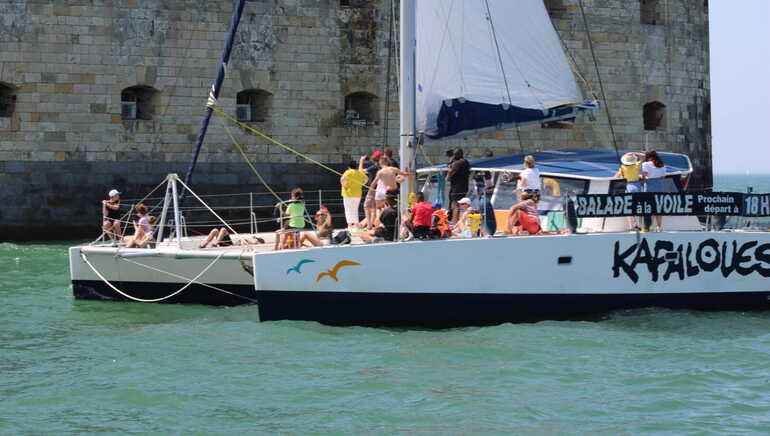 Embark on one of our maxi-catamarans (human size: up to 28 or 30 passengers) to sail around and admire Fort Boyard, as close as possible to the building.
The trip lasts 4 hours, departing from La Rochelle, with a frequent departure around 1pm.
Non-stop trip. Optional picnic baskets delivered on board.
Contact par
mail
* Required fields