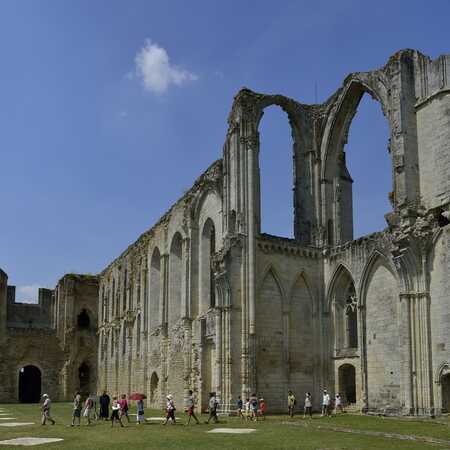 L'Abbaye du Marais à Maillezais © P. Baudry
south
The Marais Abbey at Maillezais
This splendid fortified abbey was begun in 1003, on what was then an island in the Gulf of the Pictons. It became a great medieval centre of learning, its church designated a cathedral; during the French Renaissance it trained major writers like François Rabelais and Agrippa d'Aubigné.
It was the Dukes of Aquitaine who ordered the commencement of the building of the Abbey of Maillezais, at the start of 11th century. Soon, many other donors gave generously, so that the place became one of the major religious centres in the Poitou Region.
The monks here, skilled in draining the marshes, also turned the abbey into a spiritual, cultural and economic citadel with international connections.
 
The major abbey church would be elevated to the rank of a cathedral as the religious establishment grew in size and standing. By the French Renaissance of the 16th century, it was a widely recognized intellectual centre. At this period, Bishop Geoffroy d'Estissac welcomed a certain François Rabelais, who was educated here for five years, helping shape one of the great French minds and writers of the period.
In turbulent religious times, during the 17th century, the Abbey of St Peter was transformed into a fort governed by Protestants, including the fearsome military commander, Agrippa d'Aubigné, also an accomplished poet. Repeated attacks by Catholic troops led to the buildings falling into ruins and the Abbey of Maillezais was abandoned.
Today, the abbey's vestiges have been beautifully preserved and reveal the different styles of the Romanesque, Gothic and Renaissance periods. The majestic ruins bear silent witness to the abbey's great history, associated at times with the history of France.
Among the most imposing vestiges are: the cathedral, the kitchens, the refectory, the cellars and the salt cellar.
Through the summer, you can follow theatrical tours through the abbey that put to the fore the major figures associated with the place.
favorite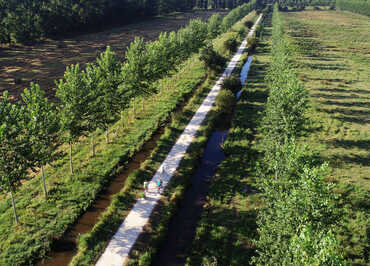 favorite