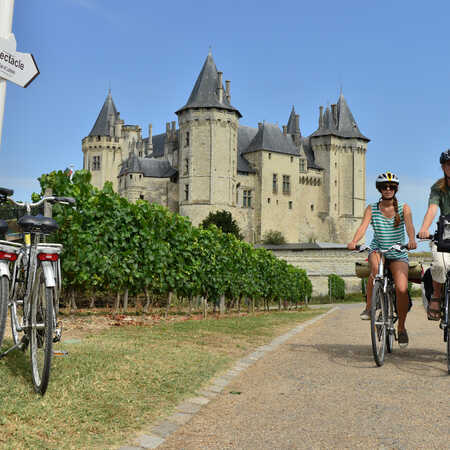 The castle-palace of the Dukes of Anjou © J. Damase – Maine-et-Loire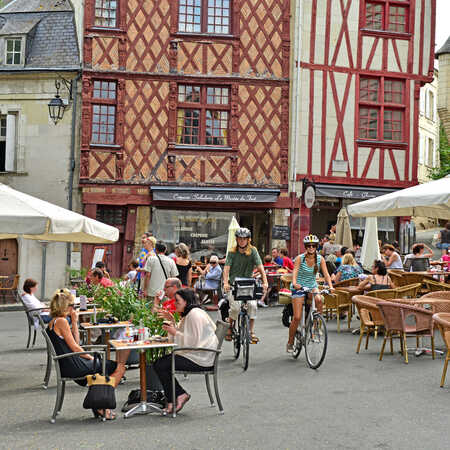 Visite de la ville de Saumur à vélo © J. Damase – Maine-et-Loire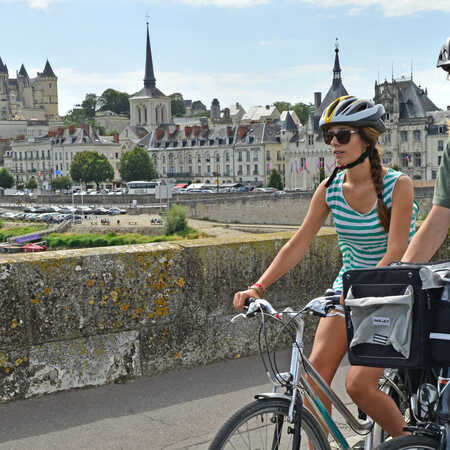 Pont sur la Loire à Saumur © J. Damase – Maine-et-Loire
south
The Loire Valley
Beside the Loire and its exquisite tributaries, discover countless heritage treasures, including Saumur, Montsoreau, Chinon, Ussé and Villandry. The last, famed for its formal vegetable gardens, plus the many local orchards, recall the fact that this part of the Loire is known as the Garden of France.
The rich alluvial lands around the river valleys here allowed farmers to grow fruit, vegetables and flowers in profusion, making these parts known as the Garden of France. The mild climate encouraged a gentle, prosperous way of life, known as 'la douceur de vivre' in French.
The marshlands close to the major rivers are regularly flooded, giving rise to exceptional habitats. Studied by scientists and zoologists, these habitats are home to many remarkable species.
Take a cruise on the Loire or on such great tributaries as the Cher, the Indre or the Vienne; it's a great way to discover the magnificent landscapes that form part of the Loire Valley's UNESCO World Heritage Site. Enjoy the breathtaking views, the traditional Loire Valley boats, the river islands and the shifting sandbanks… there's so much to appreciate, travelling by water in these parts. 
favorite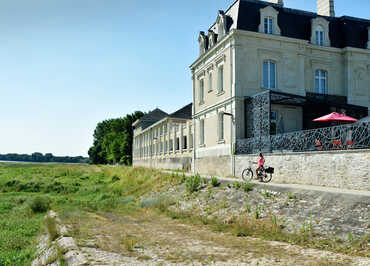 favorite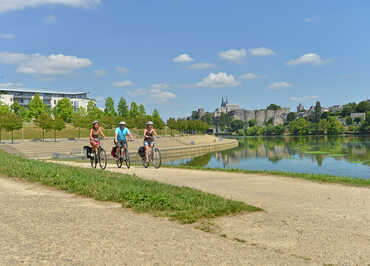 favorite