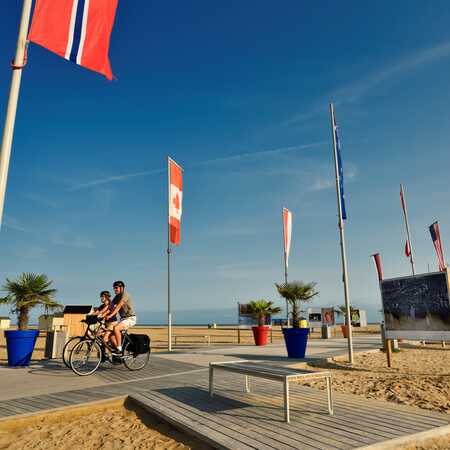 Plages à Ouistreham © Pascal Baltrami - La Vélo Francette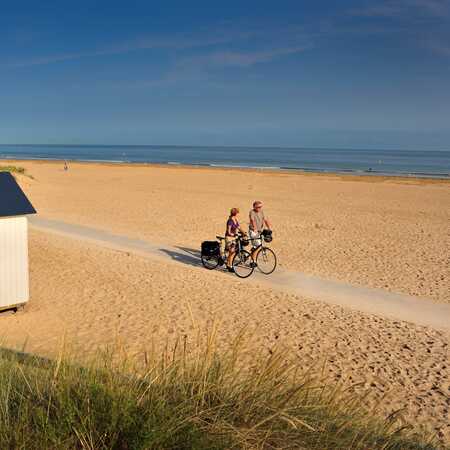 Pages et cabines de plages à Ouistreham © Pascal Beltrami - La Vélo Francette
south
Sword Beach D-Day landings
Sword Beach was the most easterly of the five landing beaches in Normandy used by the Allies on 6 June 1944, as they began their heroic task to liberate Europe from the Nazi grip in the Second World War.
Sword Beach stretches for 8 km, going from St-Aubin-sur-Mer in the west to Ouistreham, the latter port the starting point of La Vélo Francette cycle route.
Retrace the story of the British and French airborne commando troops who landed here on D-Day by visiting the Musée du Mur de l'Atlantique Le Bunker and that of N°4 Commando.
Learn more about the sites you can visit…
Ouistreham is both a ferry port serving the city of Caen and a seaside resort, known picturesquely as Riva Bella. Enjoy its immense, fine, sandy beach, located at the mouth of the Orne River. This resort offers cycling tourists a lovely place to stay, with the attractions of its sea-water treatments centre and its casino as well as its marina and fishing port…
Ouistreham Tourist Office website