Domaine de la Pommeraye
Mr Duval Au Domaine De La Pommeraye 14690 La Pommeraye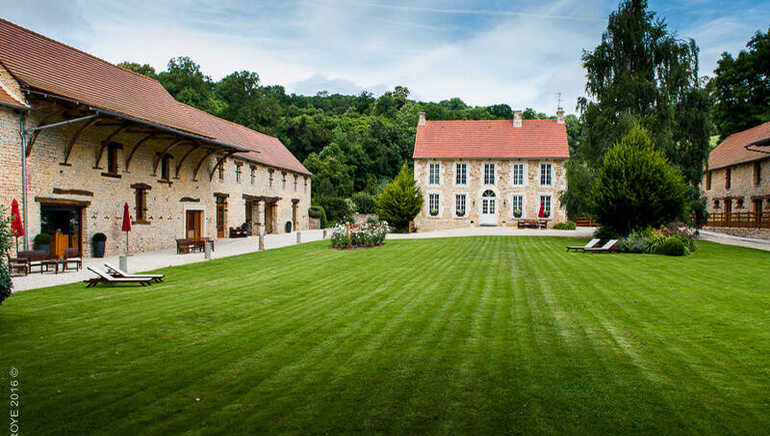 Mr Duval Au Domaine De La Pommeraye 14690 La Pommeraye
In the heart of Suisse Normande (30 minutes from Caen, 2 hours 30 minutes from Paris), every detail of this 18th century estate farmstead invites you to contemplate its bygone past: beams, patinated by the years, light coloured stone, grounds with hundred-year-old trees… Come and enjoy a charming stay in the midst of nature's best, with the added advantage of a spa: Cinq Mondes invites you on a well-being journey, over a privatised tour of the pool, hammam, and a range of spa care options. Each protocol is an original choreography, enhanced by the site's unique architecture.

Make the absolute most of your stay on the estate, over a warm and friendly table d'hôte meal: hearty and unassumingly delicious cuisine, in line with the seasons!

'We are both your hosts and your guides, so that each moment spent at the Domaine de la Pommeraye, offers you a little fragment of eternity…' Yann & Hervé.
Contact par
mail
* Required fields
Report a problem with this establishment
* Required fields