Catamaran morning outing 2h - Kapalouest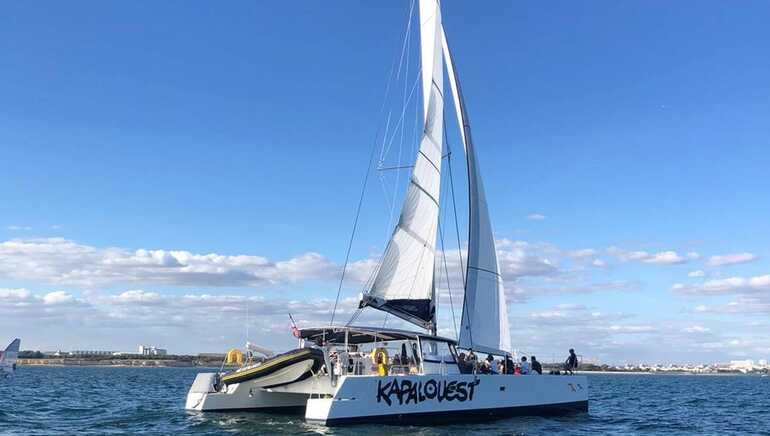 You want to live a friendly moment and discover the pleasure of sailing? This outing is for you! In family, couple or between friends, come to benefit from a soft awakening with the wind and the waves...
This outing is ideal for a first approach to sailing. The crew is available to answer any questions you may have about the maritime environment, the boat's operation or the wind. It is also our most economical outing, suitable for family budgets. It takes place in the morning, during the quietest hours, with 10am as the most frequent departure. You can bring your own croissants, to make the morning even more delicious!
Contact par
mail
* Required fields
Report a problem with this establishment
* Required fields