6

Voir toutes les photos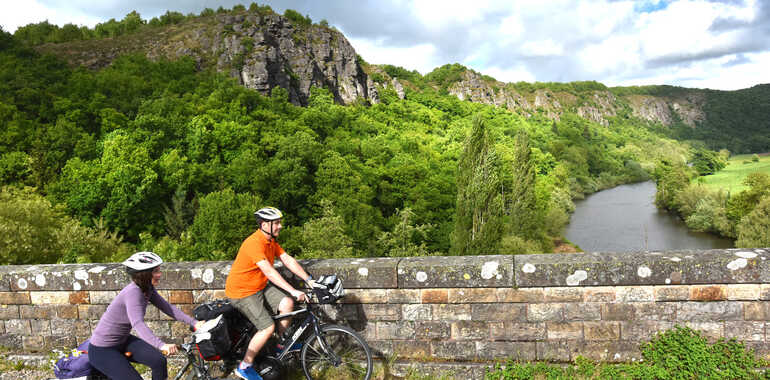 La Vélo Francette's stage through the heart of La Suisse Normande's hills is very nature-friendly. Cyclists follow the meanders and dramatic granite forms of the gorges of the Orne Valley, in part on a greenway, while canoeists appreciate the river itself. The waterside villages, such as Thury-Harcourt, Clécy and Pont-d'Ouilly, provide delightful stops and riverside terraces along the way.
The route
Leaving from the former train station at Thury-Harcourt, you first follow the Orne River via a small, quiet road taking you up to Clécy.  Next, tackle some hilly stretches by road, allowing you to admire the Suisse Normande area from on high. You eventually reach the pretty village of Pont-d'Ouilly.
Tourist Offices
Markets
Thury-Harcourt: Tuesday mornings, Place de la Mairie
Pont-d'Ouilly: Sunday mornings
Don't miss
Clécy: a picturesque village with its lovely riverbanks and terraces beside the Orne; Musée Hardy (dedicated to an Impressionist painter)
Pont-d'Ouilly: guinguettes (riverside restaurants) beside the Orne River